Brandless Group
, and founder of
DressCodeable.com
, a "wikipedia" of what to wear website &
SocialTechPop
, a media shop. In early 2016 myself and a group of like-minded business professionals came together to create Brandless Group. Brandless is a full-service digital, and creative agency focused on experiential and digital brand building. We pride ourselves on being brand developers with a goal to inspire and engage but we do not live for our brand, we exist for yours. In 2013, I completed my second acquisition for my business, Kambio Group, and fulfilled my post acquisition role spearheading a digital experiential team at
Legacy
. I'm a well-versed digital executive, and also an international keynote speaker and author of
Pinterest for Business: How to Pin Your Company to the Top of the Hottest Social Media Network
. In 2014 I started work on Dresscodeable and continue to work on this passion project while working as a partner at Brandless.  With my expertise as an entrepreneur, author, blogger and digital leader, I'm at the forefront of business' digital migration and marketing, utilizing social tools to get universal results. I sold my first startup, ChiTown Deals, within months of its creation. ChiTown Deals' success was a result of bringing a different approach to an existing idea and resonating in social media. Likewise, I co-founded Kambio Group with the same principles of creative community engagement and experiential marketing, and quickly merged the company with Legacy. With two past acquisitions and now my involvement with The Brandless Group,  I've been able to firmly establish my role as a Chicago startup entrepreneur, just as Pinterest for Business has cemented myself as a leading expert in the social media community. Now, with my blog, Brandless and DressCodeable I'm returning to my roots with true startups. With Legacy, I was thrilled to have the opportunity to work with premium brands and lend my unique sense of digital marketing strategy to Legacy's capabilities. At Brandless, I have the opportunity to excel in the field I know best and lend my knowledge to companies who can use the crucial services our company has to offer. With Dresscodeable doing what I love most, blogging and building a brand from the start. I have an entrepreneurial bug that compels me to pursue new concepts and build a company of culture. Throughout it all, I'm driven by the limitless potential that inspired me to become an entrepreneur in the first place: I'm convinced that with the right idea and the right team, anything is possible, and I've found the right path with my new team at Brandless.
Past Speaking & Television Engagements
Internetworld/Webbdargarna (Stockholm,Sweden): Keynote speech on visual social media tactics and the changing tides of social media with visual elements.
Steve Harvey Show (National): Featured Participant in Steve Harvey Celebrity Trainer Fitness Challenge
Steve Harvey Show (National): Featured guest of the "Ask Steve" segment
WGN News (Chicago/National): Social Media segment featuring my book Pinterest for Business.
ABC (National): Part of a "at home" segment featuring my former business partner whom was a contestant on the show bachelorette & bachelor pad
Globe & Mail/BMO Bank (Toronto, Canada): Keynote speech on Pinterest for Business, BMO sponsored a night around how using the social network was beneficial for small business owners who banked with them.
KOBO (Toronto, Canada): Keynote speech on Pinterest and it's effective uses for publishers.
Direct Marketing Association Conference (Chicago, USA): Panel on Pinterest for Business and other social media platforms for small business use.
Starter League (Chicago, USA): Panel Member speaking on the trials and tribulations of Entrepreneurship.
Do it Best (Indianapolis, USA): Speaking to franchise owners and executive staff about the benefits of Pinterest for retail operations
Employment
The saying is "go big or go home," well that's how I've chosen to live my non-conformist entrepreneurial life. In a time of uncertainty with where I wanted to take my career, my team and I decided to join other non-conformist trail blazers. I am proud to announce that we have become Brandless Group.
At root form Brandless is brand developers with a goal to engage & inspire but we do not live for our brand, we exist for 
yours
. Behind every brand is a team that loves what they do. We find ways to let the world see that passion through experiences created by design and production in any medium. Brandless is located in a brand-new office on 25 W Hubbard Street. Our list of services includes but is not limited to; branding + strategy, web and mobile development, print + digital media production, technology management, events + experiential, and SEO + inbound marketing.
---
Post fulfillment of my responsibilities to Legacy after Kambio Group's acquisition. I'm back where I belong in the world of digital startups. DressCodeable is a one-stop destination for dress code explanations. It's the "wikipedia" of what to wear. Forget about sifting through a million different websites which all have different definitions of "Smart Casual"—just leave it to our trained team for suggestions and photo examples of what to wear. We believe dress codes should be clear and simple, not complicated and confusing. DressCodeable is currently in its Beta form, pre-rev and looking forward to a series A round. While not all functions of the site are yet complete please know our team is working day and night to "fill up the closet".
---
I held the position of Senior Vice President of Digital & Social Media. **Kambio Group was acquired by Legacy Marketing Partners in May of 2013, this was my post acquisition role fulfillment** Legacy Marketing Partners is an independent experiential marketing agency that inspires passion for brands by engaging people through integrated live + digital campaigns. Specific areas of expertise include: events, field marketing, and digital. Headquartered in Chicago, Legacy has 350 employees located in 40 markets nationwide. Throughout its growth and success, Legacy has maintained an innovative and entrepreneurial spirit — it's what lured me and my team when Legacy acquired Kambio, the digital marketing company I co-founded, to bolster its digital offerings. In my role post acquisition, I was responsible for developing and managing breakthrough digital experiences and programs that created measurable value. In my time at Legacy we successfully integrated live + digital campaigns to extend the dialogue between brands and their audiences. In particular, we focused on social media activations and monitoring, web design, content management and digital activations for brands such as Absolut, Cabela's, Chivas, Corona, Fifth Third Bank, GE, Green & Black's, Kahlua, Kmart, Malibu, Modelo, Navistar, Negra Modelo, Tic Tac, and USG. It was rewarding to apply my passion for leveraging social media with world-class brands. I enjoyed educating our internal team about the power of digital and social media and helping clients achieve real and lasting success.
---

**Kambio was acquired by Legacy Marketing Partners in May of 2013** At Kambio Group we link digital marketing with traditional marketing and events. We do it by thinking outside the box as your Change Agents. We act as your Chief Digital Team, Identify your digital marketing goals, Execute unconventional marketing tactics and Deliver Measurable Results.
---
SocialTechPop.com was a popular culture and technology blog. Founded in October of 2010 SocialTechPop.com started as a premier popular culture and technology blog reporting on emerging digital technologies, startups, incubators, events, entertainment, social media, and societies affects and influences on technology.Throughout our reporting we found hosting events resonated with our audience and the topics we were covering. Today, SocialTechPop is a specialty event production company producing premier experiential entertainment experiences.
---

After two successful years Mix Media Solutions merged with Green Canyon, to create Kambio Group LLC. Mix was previously a full- service, digitally-enriched solutions company.
---
**ChiTown Deals was acquired by Tippr.com in May of 2010** Chitown Deals was one of the first daily deal sites in the world. In recognizing the down economy, my team and I knew a coupon site would prosper. We provided numerous deals to the Chicago land area with added video elements to supplement the attraction of the deals. In May of 2010, we were acquired by Tippr.com, a Seattle based company.
---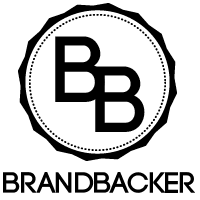 I joined BB in June of 2014. BrandBacker is the fastest growing Fashion & Beauty product promotion network online. They connect brands who want to get exposure on blogs and social networks to over 7,000 bloggers looking for opportunities. BrandBacker helps brands reach millions of new fashion & beauty enthusiasts while tracking every read, click, share, like, tweet, reblog & more. Thousands of people read and interact with content created through BrandBacker everyday.

Jess Loren yep that's me, I'm an entrepreneur, author, speaker, lifestyle blogger, partner at